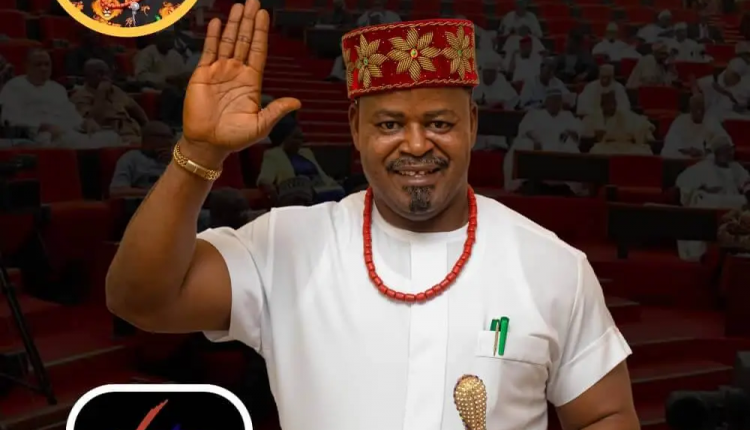 Ultimate Commander Vows to defeat OUK, MAO, others in Abia North Senatorial Debate.
Abia North senatorial debate is getting tenser as the African Democratic Congress (ADC) senatorial candidate Ambassador Osita Offor "Ultimate Commander" has affirmed that he will participate in the debate and will defeat Senator Orji Uzor Kalu, Senator Mao Ohuabunwa, and other contestants.
The African Heavy Weight Champion, Ambassador Osita Offor revealed that he is the candidate to beat in the coming election because he is prepared, knowledgeable, and has a track record of excellence.
He maintained that the debate offers him the opportunity to detail to Abia North people his plans and why he is better for the senatorial job now.
Ultimate Commander who is vying for the Abia North Senatorial seat under the African Democratic Congress (ADC) held the Universal Promotional Wrestling Federation's (UPWF) heavyweight title from 2006 to 2017.
The debate is organized by the Abia State Election Debate Group (ASEDT).
The debate will engage the Governorship candidates, Deputy Governorship, Senatorial, and House of Representatives Candidates across Abia State.
The Debate will be aired across partnering radio stations and streamed on online Tv channels from January 23, 2023.
The broadcast media partners for the debate are: FLO 94.9FM, Family Love 99.9FM, Real 99.1 Fm, Vision Africa Radio 104.9FM, BCA 88.9 FM, Rapid 96.5FM, Sun 91.9 FM Aba, Sun 91.3 FM Igbere and All-Facts Online TV.
The Online print media partners are Afnews.ng, Candidreporter.com, Infonet9ja.com, Casatnews.com, Citytimesonline.com, Thebridgenewsonline.com, and Profjaysblog.com.
Recall that Senator Mao Ohuabunwa has confirmed participation in the debate.