Hon Kalu Congratulates New Works Commissioner, Otumchere Otti
The Member representing Arochukwu State Constituency and the Majority Leader of Abia State House of Assembly, Hon Okoro Uchenna Kalu, has congratulated the newly sworn in commissioner for works, Engr Don Otumchere Otti.
In a congratulatory message for the nomination, successful screening and inauguration of the Commissioner of Works, Hon Kalu thanked the Governor of the State for his choice of Otumchere Otti, whom he described as a competent man, that is capable of delivering on his new position, going by his antecedent.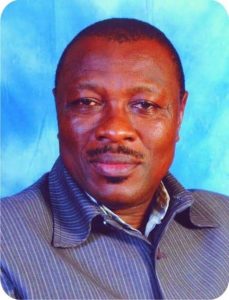 Hon Kalu stated that no doubt the new Works commissioner would do the state proud, as he has gathered experiences that would make for the smooth run of the job.
He said the people of Arochukwu Local Government Area, is pleased to have one of their fine brains, man the works ministry, which he said is critical in the development of the State.
The Majority Leader, however, restated that Otumchere Otti is the best man for the job, judging by his previous positions as an Assistant Director, Highways, Federal Controller of Works and Housing in Abia and Anambra States and as a retired Executive Director of the Federal Road Maintenance Agency (FERMA).
Meanwhile, Hon Kalu while commending the Governor for finding Otti fit in playing a key role in his cabinet, prayed God to grant him wisdom and all the requirements needed to execute the onerous task ahead, sending congratulations on behalf of his family and good people of Arochukwu State Constituency.