Akachukwu Onyegbulam Apologizes To Pst Jerry Eze,Others, Deletes All Defamatory Post
Akachukwu Onyegbulam, has apologized to the Lead Pastor,Jerry Eze and other men of God whom he slandered.
Onyegbulam,who took to his Facebook handle today, tendered his apologies to these men of God,his family and friends for bringing disgrace to them.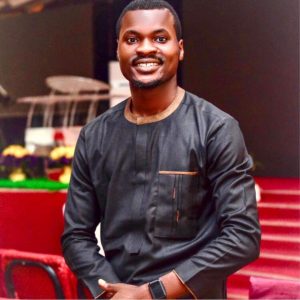 He wrote:
I Akachukwu Nnanna Onyegbulam, Hereby, deeply apologise to Pst. Jerry Uchechukwu Eze for all the slanderous Statements I have made upon him and his church, Streams Of Joy International, including Rev. Mbaka, Rev. Uche ume, appstole suleiman and Chris oyakhilome for the unprovoked campaign of calumny and slander that I have brought upon them
Hence, I also immensely want to apologize to my family and friends for the infamy I have brought upon their faces, including those who afore-warned me about this.
Accordingly, I promise to turn a new leaf as long as I will be forgiven
I am so sorry, pst. Jerry Eze, I am so sorry Rev. Mbaka and other men of God I have slandered
~WritingWit
Recall that, Akachukwu Onyegbulam, for some days now,have been using his social media handles  to scandalize these men of God,making weighty allegations against them and spreading unverified information.
It was also gathered that Onyegbulam was arrested yesterday in Umuahia by security agents, which followed his public apologies.