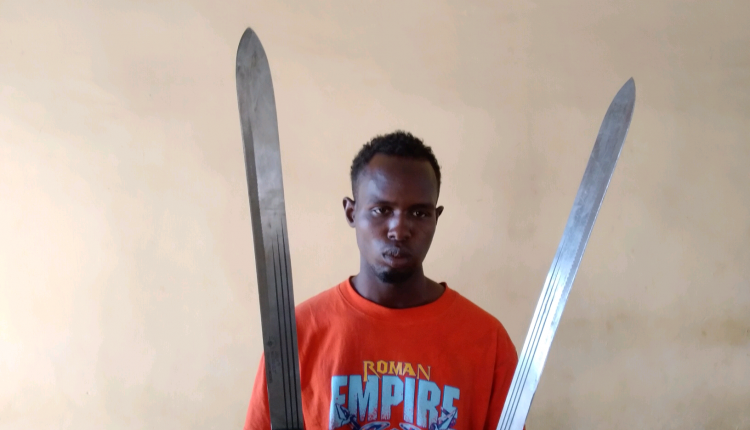 Adamawa court remands man caught with machetes
The Jimeta Area Court II in Yola, capital of Adamawa State, has remanded a suspected member of a notorious youth gang, Shila Boys, caught with machetes.
The court ordered the remand of 22-year-old Abba Hassan in prison custody pending the next sitting.
The suspected Shila Boys member, who is from Jambutu Rumde Kila, Army Barracks Road, Yola, and a tricycle operator, was arraigned before the court by the Prosecutor, Corporal Mohammed Ismail.
According to the charge against him, Abba was caught possessing dangerous weapons after attempting to commit an offence typical of Shila Boys' activities.
THE PRESS reports that Shila Boys, who operate mainly in the metropolitan LGAs of Yola North, Yola South and Girei, characteristically arm themselves with knives and, in some cases, cutlasses with which they frighten their victims to part with their belongings, mostly phones and cash.
The boys do this mostly in tricycles which they pretend to use for commercial purposes only to turn thieves and descend on their unsuspecting passengers, in many cases in broad daylight.
The prosecutor of the Abba Hassan case, Usman, told the court that Abba Hassan was apprehended on Wednesday, January 18, by a patrol team and that two other suspected Shila boys with him escaped arrest.
He told the court that he had a witness to call to establish the charge against the defendant, and the presiding judge, Hon. Muhammad Lamurde ordered the defendant's remand and adjourned the matter to next month, February 2, for hearing.