Abia State Govt Launches Operation Crush Amidst Security Challenges
The Abia State Government, today launched a special joint security taskforce, "Operation Crush", to rid the state of criminal elements.
In his avowed commitment to ensure the protection of life and property in Abia state, the Governor of Abia state, Dr Alex Chioma Otti,a few minutes ago launched a Joint Security Taskforce code named "Operation Crush'.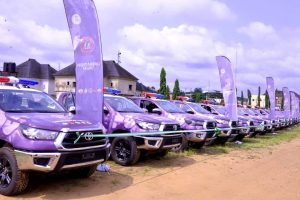 Recall that recently, the state has been witnessing series of security challenges ranging from car theft, kidnapping and other illicit activities. This special joint security team, comprising officers of the Nigerian Army, Nigerian Police Force, Nigerian Civil Defense Corp, would further help to clamp down on the activities of these criminal elements terrorizing the state in recent time.